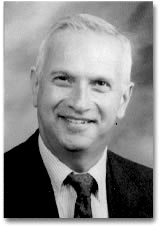 G. Wayne Eggleston
CLIENTS:

Property Owners


Trust/Estate Planning Attorneys


Family Law Attorneys


Real Estate Attorneys


CPA's


Appraisal Management Companies (AMC's)
TYPES OF APPRAISALS:

Property Owners


Trusts/Estates


Divorces


Property Tax Assessment Appeals


Purchases/Re-Finances (AMC's)


Appraisal Reviews
YOU WILL GET 48 HOUR TURNAROUND
FROM TIME OF INSPECTION
On COD or Prepaid Appraisals *
Reasonable Cost
Your Calls Returned Fast!
ORANGE, SAN DIEGO, & LOS ANGELES COUNTIES
Single Family Homes
Condominiums
2-4 Unit Properties
PUDs
We know you want both speed and accuracy, so we support you by providing fast and accurate residential appraisals. You will enjoy working with us because we understand this is a business that requires professional, quick and accurate residential appraisal reports. We are able to provide fast and accurate 48 hour turnaround on residential appraisals in Orange, San Diego and Los Angeles Counties because we dedicate our professional services to a select and limited group of professionals, and lenders.
QUALIFICATIONS:

Licensed Real Estate Appraiser #AL029075


B.A. Business Administration


Member, Orange County Association of REALTORS


35 Year Veteran of the Realty Industry - Property Management & Appraisals


Management of Residential, Office Buildings & Shopping Centers


San Clemente City Council/Mayor 1998-2010